FilmLA Research
---
Integral to FilmLA's work is ongoing research into the benefits that local filming brings to the Los Angeles region. To that end, we maintain an internal research division devoted to the production, collection and dissemination of information regarding the U.S. film production economy and global production trends.
Provided you cite FilmLA as your source, you are welcome to use all information, charts, graphs, etc. that appear in our reports. Copies of higher-resolution images or graphics from recent reports can also be made available.
Have a question about FilmLA data or other film industry studies? Please direct inquiries and opportunities to our research team at 213.977.8600 or media@filmla.com
Sign up for our research updates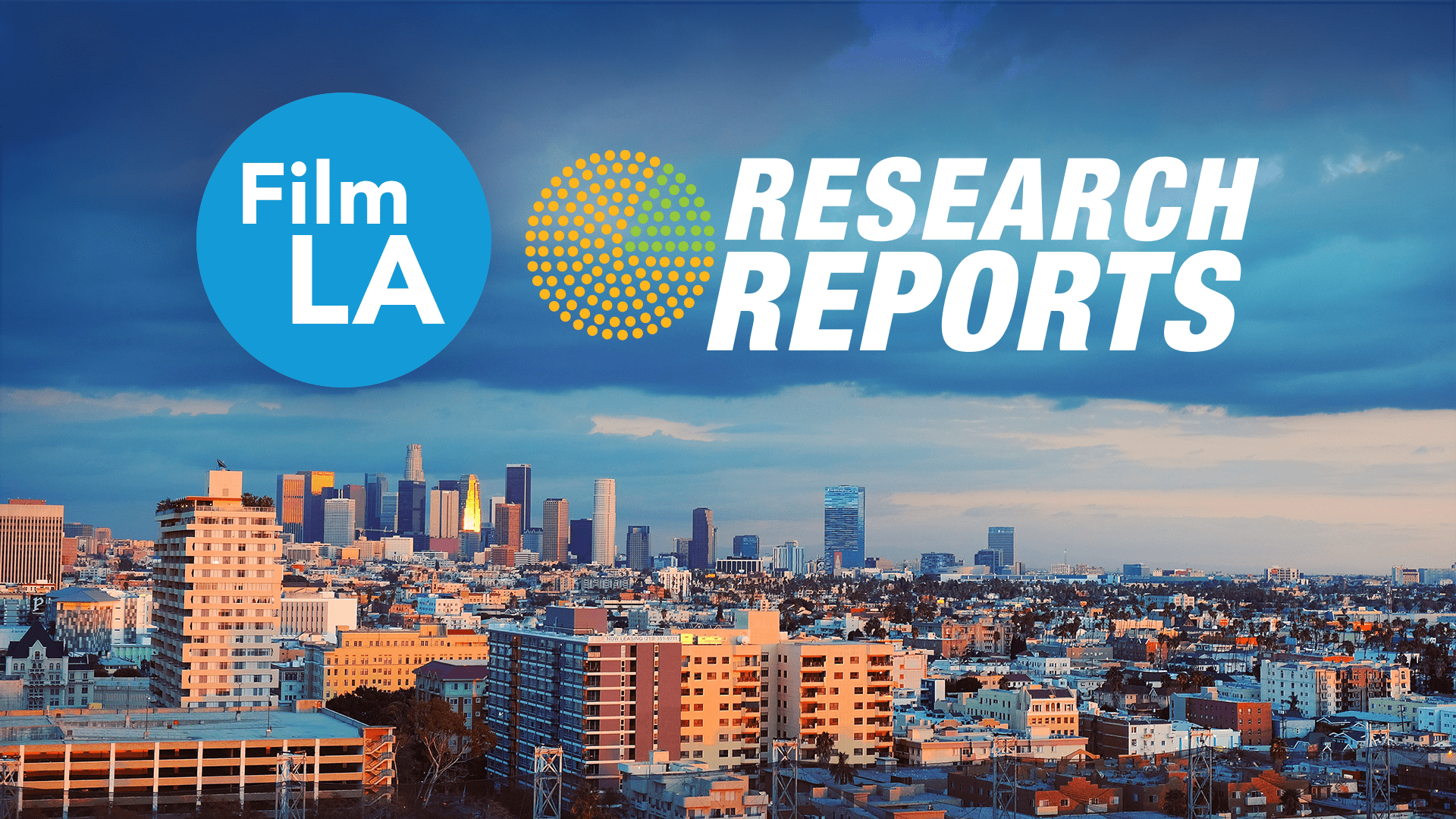 ---
Sign up and get access to FilmLA's research reports as soon as they're released.
2022 Quarterly Film Production Reports
Q4 & Year-to-Date Production Report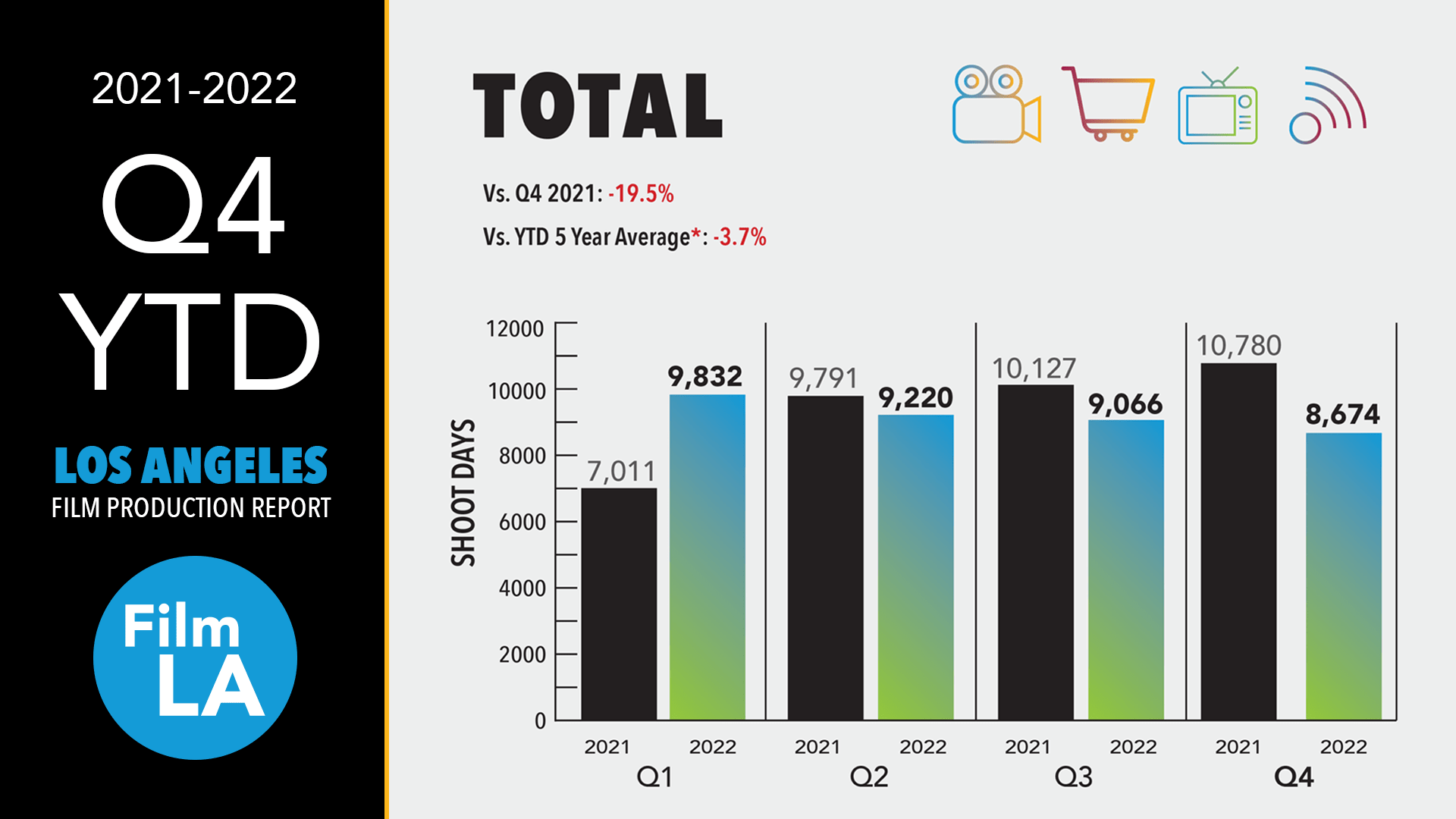 Los Angeles Area Filming Maintains Pre-Pandemic Levels Through 2022
Local on-location film production declined sharply in the fourth quarter of 2022, finishing -19.5 percent behind its record-breaking equivalent logged just one year ago.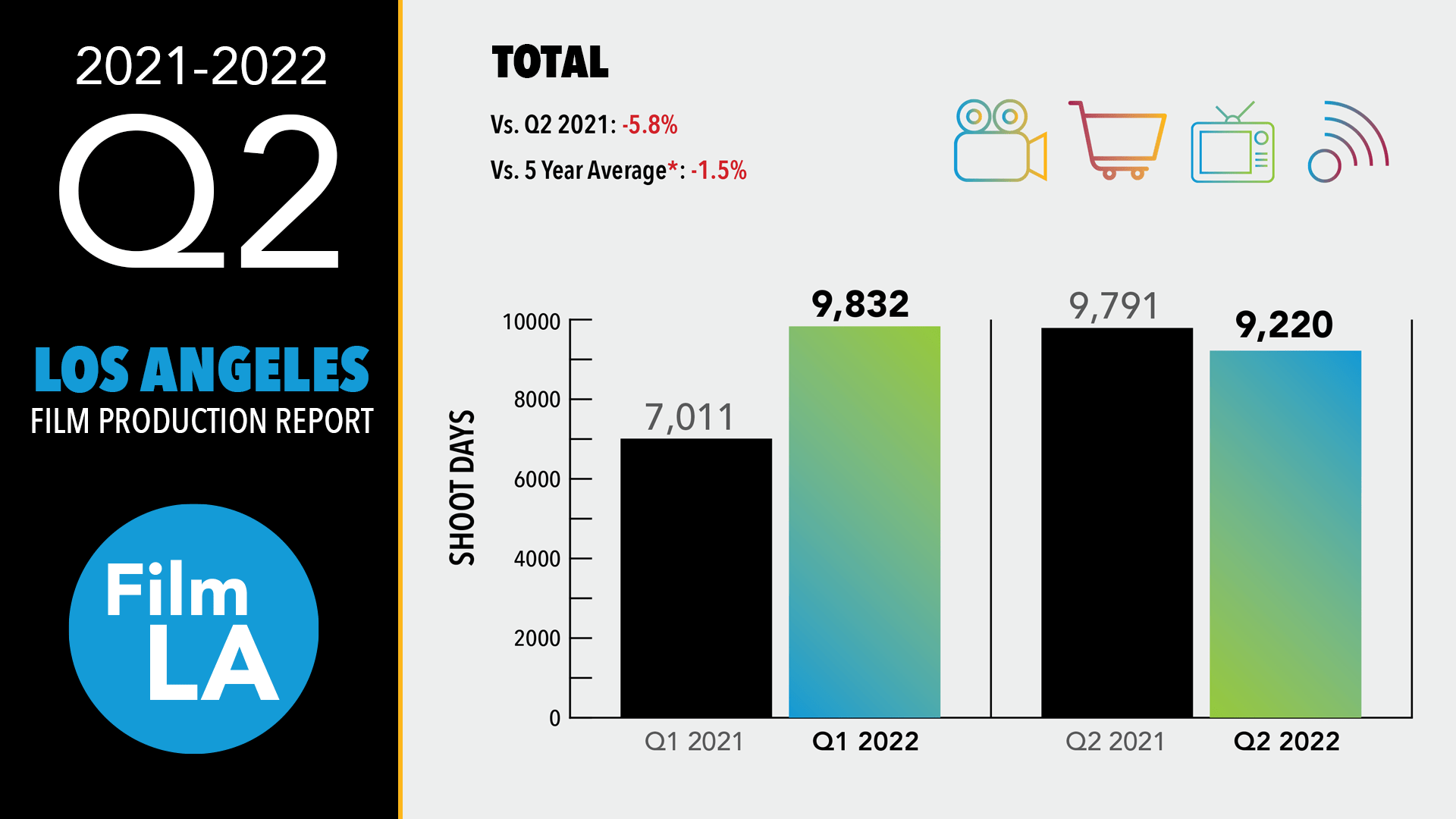 Local Film Production Stabilizes Above Pre-Pandemic Levels
After posting three consecutive record-breaking quarters, local filming in the second quarter ("Q2") of 2022 was down by -5.8 percent over the same period last year.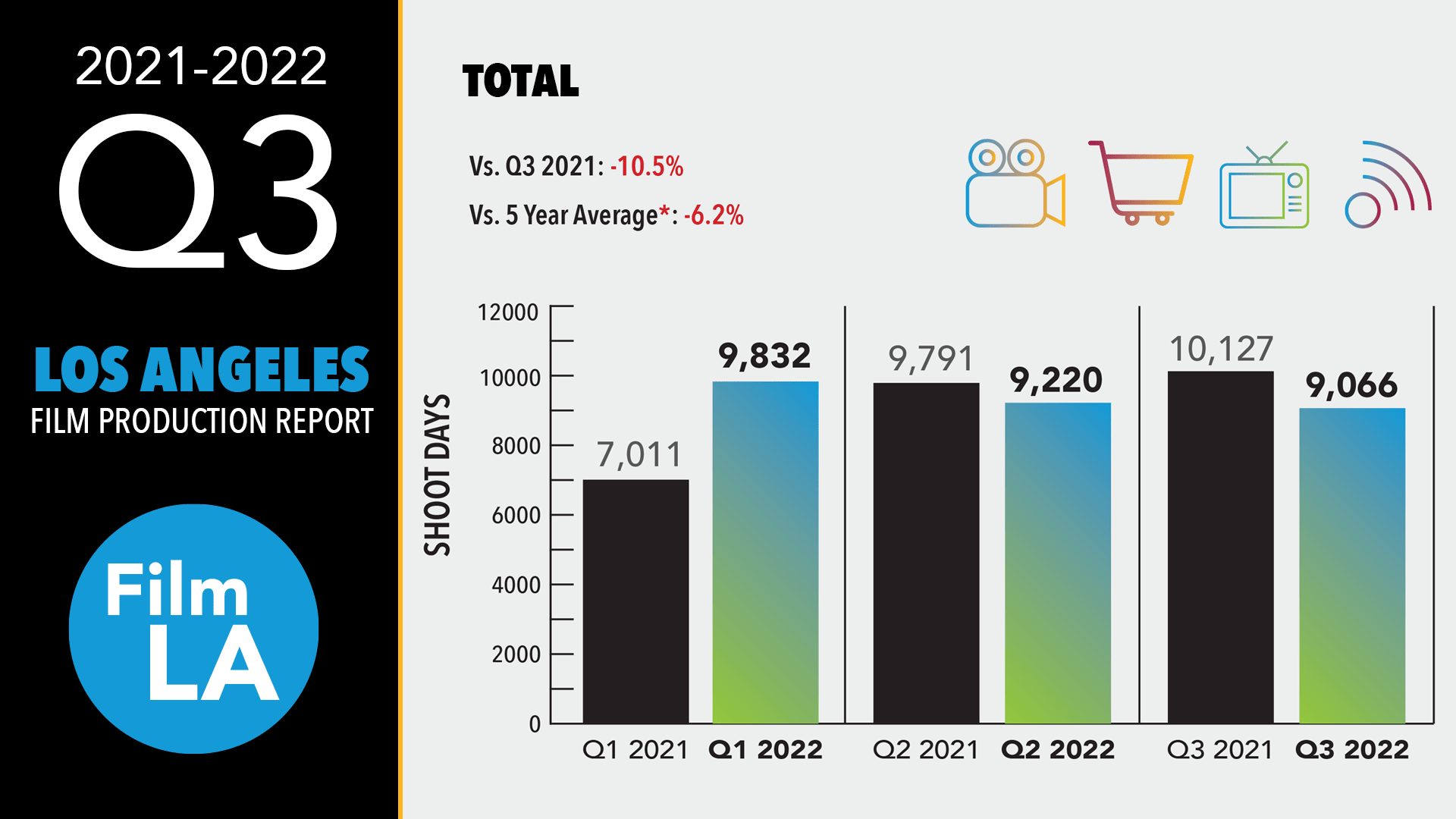 L.A. Filming Pulls Back as Pandemic Production Shift Subsides
FilmLA reported a total of 9,066 Shoot Days (SD)* in the third quarter ("Q3"), which covers the period between July 1 through September 30, 2022. This is down -10.5 percent from the same period last year and also down -1.7 percent from the previous quarter this year (9,220 SDs).